Innovative Practices: OPERATION "MEDITERRANEO 2008"

The BMCE BANK Foundation re-affirms its civic commitment through the Operation
"MEDITERRANEO AHLAN 2008"
A distinctive feature of the summer camp organized in Spain by the BMCE BANK Foundation in partnership with the CAJA de AHORRAS DEL MEDITERRANEO (CAM) during July and August 2008, in which approximately one hundred children from various regions of Morocco participated, was the fact that children were able to benefit from educational and cultural programs grounded in Hispanic-Moorish civilization, while reinforcing their bond with their own Arabic-Amazigh-Muslim identity.
In relation to this, a ceremony took place in Rabat on July 14, 2008 at 9:00 am at the National Meeting and Training Center for the signing of the partnership agreement between the BMCE BANK Foundation and SEMACAM and marked the commencement of the partnership's activities.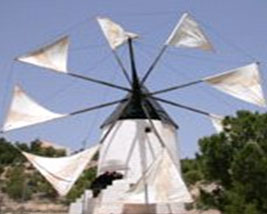 The operation, called "MEDITERRANEO AHLAN 2008", was officially launched by Mr. Abdelhafid Debbagh, Secretary General of the Ministry of National Education, and Mr. Brahim Benjelloun Touimi, General Manager of BMCE BANK, in the presence of several senior Ministry officers and BMCEBANK and CAM senior managers.
As an educational environment, this summer camp plays a unique and essential role in the development of the children's personality and in preparing them to take on responsibility. It also aims to develop their team spirit and respect for others.
The philosophy behind this operation is focused on teaching the values of respect, tolerance, friendship and camaraderie.
In addition to providing children with insight relating to interpersonal relationships, this summer camp also aims to strengthen the children's sense of responsibility.
Children's activities during this summer camp were carefully planned. During the twenty-two day camp, children coming from different regions of Morocco were able to:
Enjoy a wide range of educational, scientific, technical, cultural and environmental discovery activities, contributing to character building, self-confidence and a variety of skills.
Learn Spanish in a friendly and multicultural environment
Develop their daily living skills without family assistance
Make new friendships with children from other countries
Develop team work and individual responsibility values
Experience new and entertaining events daily
Camp Sessions:
1st session: July 14 to August 4, 2008
Seven Medersat.com schools from the Eastern region, Taza-Taounate-Al Hoceima, Marrakech-Tensift-El Haouz and Souss-Massa-Draa regions.
2nd session: August 6 to August 26, 2008
Seven Medersat.com schools from the Tangier-Tetouan, Rabat-Sale-Zemmour-Zaer, Meknes-Tafilalt and Souss-Massa-Draa regions.
Activity Program:
The summer camp was organized in two stages, during which the children took part in the following:
Visual arts workshop
Spanish language learning workshop
Visits to important monuments
Computer workshop
Handicrafts, drama and magic workshop
Outings (boat rides), swimming, games
Artistic and cultural evenings.
"Open Door" programs were also organized to present the richness and diversity of our Moroccan cultural heritage, through its forms of expressions (folklore, linguistic diversity, culinary arts and traditional Moroccan clothing).
Significant progress in the field of pedagogical innovation was demonstrated in the implementation of MEDERSAT.COM measures and projects, namely through strengthening the partnership with the Ministry of National Education, though educational technologies and Amazigh language promotion and through the continuation of the construction of school facilities, and preschool classrooms and training centers
Today, with the operation "MEDITERRANEO AHLAN 2008", the BMCE BANK Foundation once again provides tangible proof of its commitment to civic work and to its founding principle as an innovative program supporting the development of schools that encourage life skills and promote tolerance, modernity, openness and solidarity.